Regular price
Sale price
€94,95 EUR
Unit price
per
Sale
Coming Soon
***This item is sold through a third party affiliate. Save the Manatee Club is not responsible for the sale or shipping of this item.***
Introducing Sticky Password - brought to you from our friends at Lamantine Software who have been supporting Save the Manatee Club for over 11 years with a portion of the proceeds from every Premium License  of Sticky Password.
If you're like most people today, you have multiple devices that you use to connect to the Internet - computers, tablets, and smartphones, and you need to have access to your passwords and data on all your devices. With Sticky Password, it's easy to securely backup and synchronize your data using cloud synchronization. Alternatively, if you are wary of cloud storage, you can take advantage of synchronization over your Wi-Fi or local network.
And with Sticky Password, all your data is always encrypted locally and stored on your devices.
You can learn more about purchasing a Premium License of Sticky Password and helping support manatees.  Head on over and check them out!
CLICK HERE
Share
View full details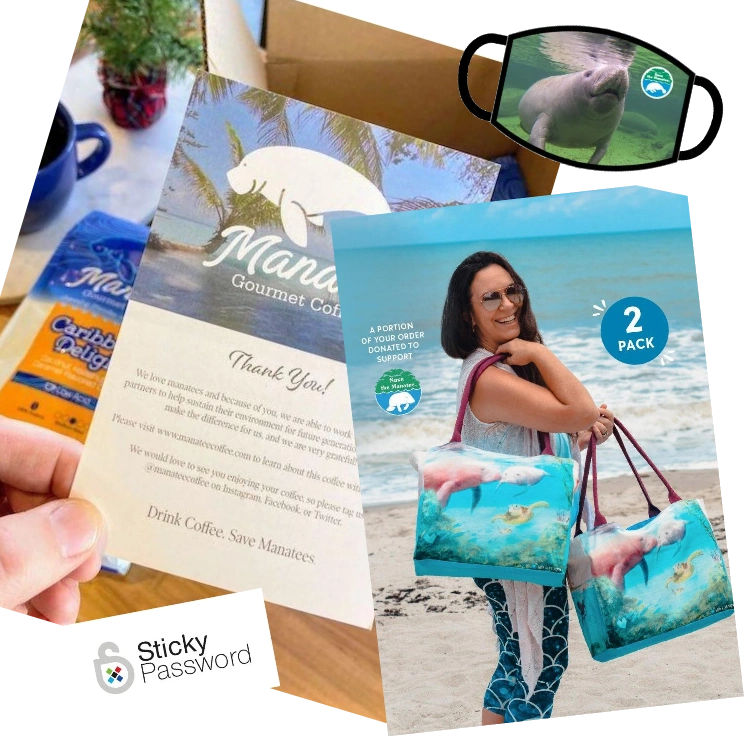 Affiliate Products
Save the Manatee Club is proud to have the support of many organizations throughout the world. You can help further support manatees by shopping with our partners.
***Please note, purchases from our affiliates will take you to a third-party site. Save the Manatee Club is not responsible for the sale or shipping of these items.***
View Affiliate Products